How Does Net Metering Work With Solar?
Net metering is a utility billing mechanism that credits solar energy system owners for the electricity they add to the grid. If a commercial customer has a PV system on their roof, it may generate more electricity than the business uses during daylight hours. If the building is net-metered, the electricity meter will run backwards to provide a credit against what electricity is consumed at night or other periods when the building's electricity use exceeds the system's output. Customers are only billed for their "net" energy use. On average, only 20-40% of a solar energy system's output ever goes into the grid, and this exported solar electricity serves nearby customers' loads.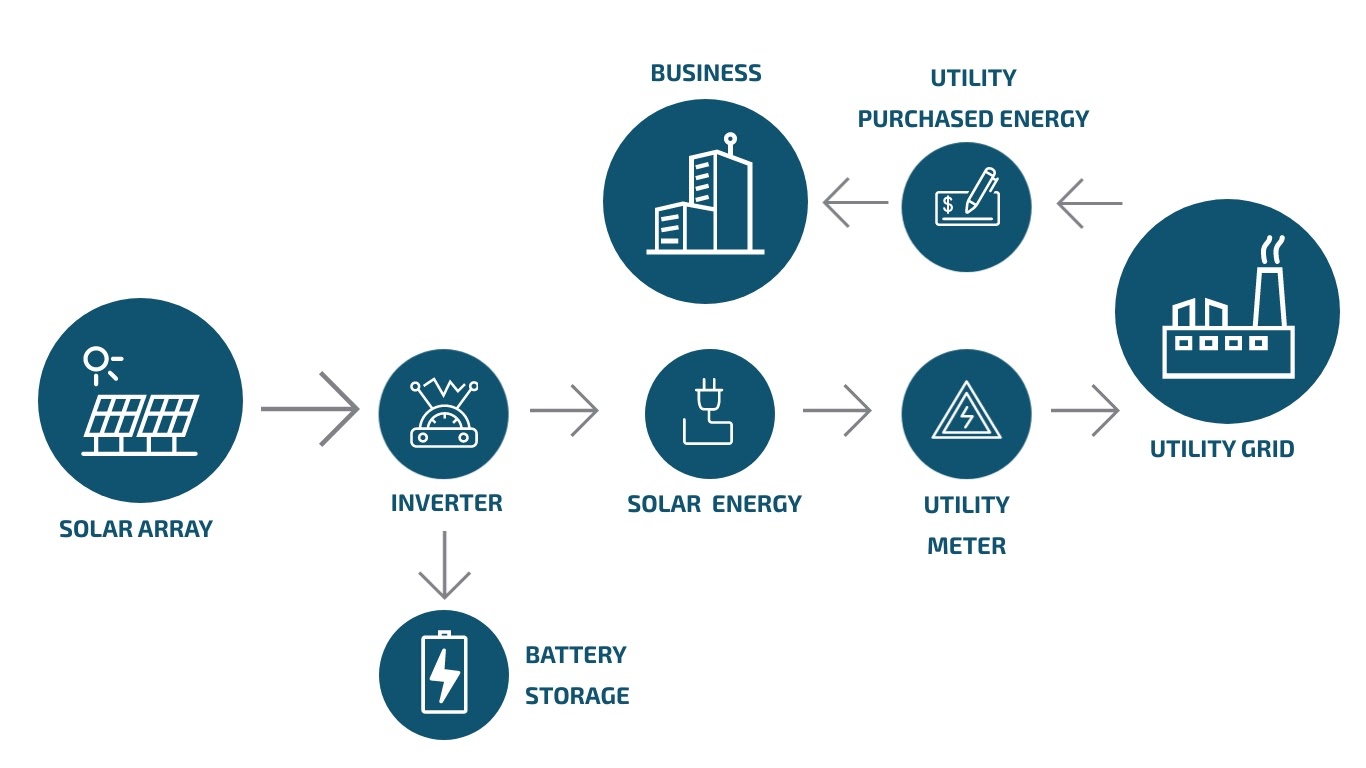 State Net Metering Policies
Thirty-eight states, Washington, D.C., and four territories offer net metering, and utilities in two additional states—Idaho and Texas—have voluntarily adopted net metering programs.
Maryland – Maryland's current net metering law covers commercial systems up to 2 MW.
Virginia – Virginia's current net metering law covers commercial systems up to 500 kW.
District of Columbia – Commercial systems up to 1 MW are eligible as well as community solar systems up to 5 MW.
Creating Jobs and Encouraging Private Investment
Net metering provides considerable economic benefits in terms of income, investment, and jobs. Net metering increases demand for solar power, and as a result creates jobs for electricians, installers, manufacturers, and suppliers. As of 2020, the solar industry employs more than 250,000 workers due to substantial state net metering policies which allow the solar industry to prosper.