Professional. Experienced. Local.
A New Standard for Commercial Solar
Capital Solar Group is a locally recognized solar services provider founded on over 40 years of solar industry experience. Our track record of experience and integrity has enabled us to be a part of some of the most successful commercial solar projects and portfolios in Maryland, Virginia, and Washington D.C.
Our approach to providing premium commercial solar assets begins with strong client relationships, which allow us to identify and execute project goals and objectives. Our team works diligently to equip all organizations with in-house solar energy systems that will power them into the future.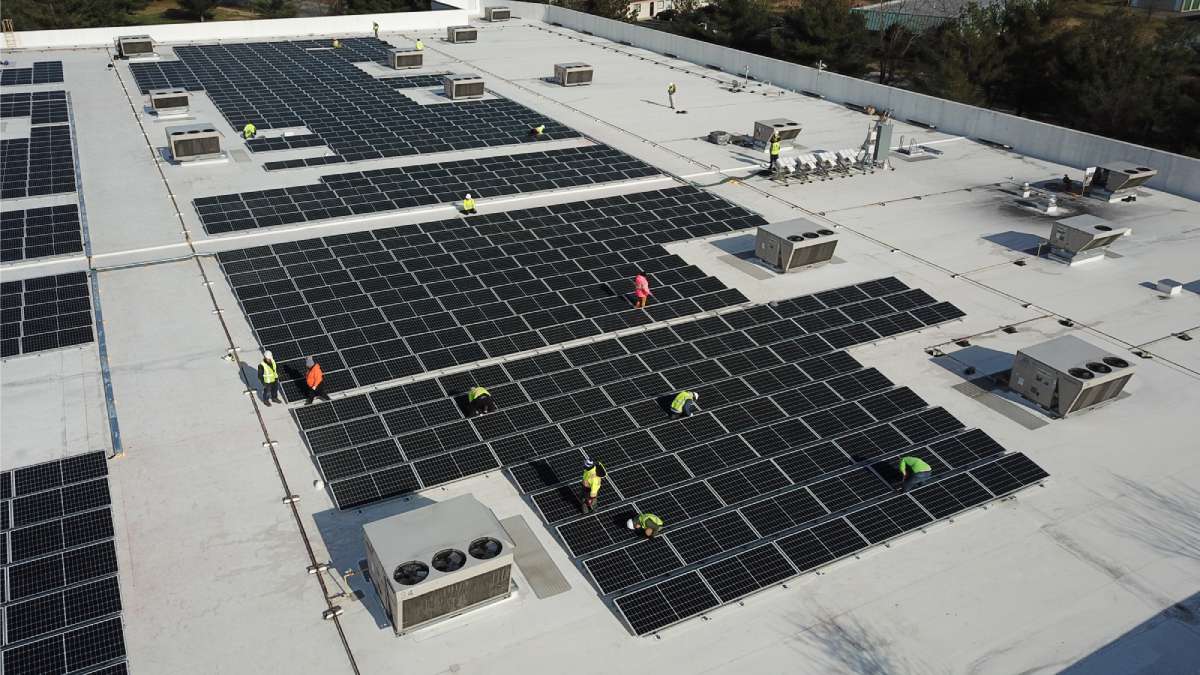 Plan
Financial Security
Our portfolio of completed projects returns an average annual return on investment (ROI) above 10% annually and maintains a fast payback period of within 7 years.

Diversify
Create a Diverse Portfolio
Recent market volatility, low-interest rates, and overall unpredictability are all reasons to be thinking about where your company is invested and diversified.

Manage
Turn an Expense Into an Asset 
Converting your rooftop or excess land into a solar asset is a simple way to repurpose an overhead cost into a high-yielding asset.
3MW Installed since 2020
Our team has designed, installed, and commissioned 3 million watts of solar PV since 2020. 
Industry Experience
With over 25 years of industry experience, our solar industry experts are able to individualize projects to meet your unique requirements.
Federal Tax Credit (ITC)
Currently, the federal government will refund up to 30% of all project costs associated with a solar project until 2032.
Average Annual Return
Our projects are currently outperforming the S&P 500 and DOW Jones indexes.  
Solar Services
At Capital Solar Group, our mission is to provide every client with turn-key clean energy solutions.
Project Development
We apply for all eligible incentives and calculate relevant financial metrics (ROI, NPV, and IRR).
In-House Engineering
Starting with the initial plan set, every project is reviewed under a specific set of individually tailored criteria by our NABCEP-certified solar engineering team.
Solar Array Construction
The solar project's final CAD model is reviewed by necessary parties and the system is installed. 
Asset Management
After the system is up and running, regular check-ups and maintenance are integral in maintaining a healthy, high producing solar system.
Portfolio Management
Every client is provided with detailed insights through in-depth cost models and predictable returns. 
Pre-Existing Solar
We ensure that your solar asset maintains a high ROI by properly testing and maintaining your investment.
Contact Us
Get in touch with an expert at Capital Solar Group and get your project started today.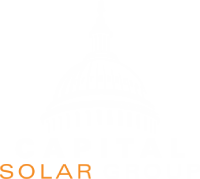 Capital Solar Group, LLC
Capital Solar Group utilizes an EPC (Engineering, Procurement and Construction) approach that provides adaptable, customized solar photovoltaic (PV) solutions for each and every project. No matter the application or industry, we'll help you get the most out of your solar investment.